While chain link fences are use in some landscapes, most people prefer to make use of wooden fences when building an attractive landscape. This is because wood is a rather versatile material that can be made to look a variety of ways. Installing your own wood fence requires time and energy, but it is often worth it as you can have privacy without detracting from the look of your landscape.
Even if you do not build a very tall fence, a wood fence around your yard can prevent unwanted animals (like dogs) from getting into your yard. But before you begin, there are a few things to know about preparing to build wooden fences.
It is important to know the basic elements of the wooden fence before you get started. These are the elements that almost every fence consists of, and are almost universally necessary to build an attractive and effective fence. You will need posts. These are vertical elements that are placed in the ground. They rise above the ground, of course, and properly set posts are essential for keeping all of the other components in place.
Some posts extend above the top of the fence for decorative purposes and others are only as high as the fence itself. Another important element of support is the rail. Rails act as spanners, connect the posts. They run parallel to the ground and serve as the horizontal support elements.
Almost every fence style makes use of top and bottom rails, and some also utilize middle rails. Finally, panels are required for the successful fence. Sometimes the panels are referred to as boards. There are open fence styles that make no use of panels, but panels of latticework or even just straight boards are the main elements that provide privacy.
Next, you should prepare to install your wood fence. If you would like your installation to go smoothly, you should plan and prepare so that everything is in order before you begin. It is virtually impossible to complete a landscape project without any hiccups, but with a little advance planning you should be able to take care of things in a relatively smooth manner.
The first thing you need to do is check with your local zoning or building board to find out the height or design restrictions. Additionally, chances are that you will need a building permit before you begin. You also want to make sure that the fence you build will be within the borders of your own property. If you need to have a survey beforehand to satisfy the neighbors, do so, as this can save you legal fees down the road if the neighbor decides to sue.
Another thing of paramount importance is to find out from the local utility companies where the underground gas, electric, and power lines are located. Additionally, check with the phone and cable companies regarding possible underground lines they may have. It can be dangerous to damage such lines, and if you do so, you are responsible for the costs associated with repairing the damage.
Be sure that you have a plan for your fence, based upon the preparation discussed above. Know where you are going to place your posts beforehand, and have an idea of how high you want your fences. You should also have an idea of how deep your postholes will be. If you have properly planned your fence, then you will be able to complete it that much faster.
Also, make sure you have all of the necessary tools on hand. These tools include a posthole auger, a shovel and a wheelbarrow (to mix concrete), a hammer and a punch, a power saw, a level, mason's line, and a carpenter's square. Many of these tools need not be purchased; it is possible to rent them for a reasonable price (especially the posthole auger, which many people do not own).
Once you have everything in place, you are ready to build a fence. Follow the plan carefully, and try to stick to your budget. When you have everything properly prepared beforehand, you will be surprised to realize how fast the work goes, and how good your fence looks as part of your landscape.
Setting up the perfect environment your perfect Koi pond starts with the actual pond itself. You have to create a pond that will not only be pleasing to the eye, but will also adequately sustain Koi. Proper placement, size, and pond type is essential when building your pond.
Bigger Is Better
When it comes to a the perfect Koi pond size, the bigger is always better. Koi have a habit of growing rather fast, so you have to consider pond size at the same time you are considering how many Koi you are going to put it in.
Unless you have a large amount of knowledge in outdoor landscaping, fish keeping, and construction, it may be a good idea to leave the pond building to a professional. While some people think that building the pond yourself with save you money, this could not be further from the case. If your pond is not build properly the first time, you will end up spending a large amount of money on fixing the problems that come up. Not only that, if your pond is not properly setup, you may not even be able to keep fish alive.
Remember when you hire a professional, it is their job to give you what you want. They can give their knowledge when it comes to decision making, but ultimately, they will do whatever you want them too. Because of this, you cannot blame them if your pond fails do to location, size, or other factors. However, beware of extremely cheap quotes as they may cut corners that could potentially cause you problems later. While quotes will come in different, there should not be a very dramatic difference between them.
Learning about Koi Keeping
Knowledge is power when it comes to Koi keeping. It is important to learn as much as you possibly can about the hobby before jumping in with both feet.
It is important to learn the information yourself rather then relying on other sources. People such as your product dealer and pond builder will have limited knowledge, but should not be trusted for a reliable source, as they are selling products and may be bias. Plus, once you are at home with your Koi, your product dealer or pond builder may not be available to help you in the event of a problem.
Picking Out Koi
Once you have created the perfect environment, you will need to start looking into buying your fish. It is important to remember never to purchase to many Koi because they will grow rather large, and they breed almost yearly. Overpopulating your Koi pond will cause serious problems in the future.
Preventing Common Koi Pond Problems
You can prevent certain types of Koi pond problems by following simple prevention steps.
Always quarantine new fish before introducing them to your current Koi population. Koi can have certain illnesses and viruses, such as KHV or Koi Herpes Virus, with little or no showing symptoms. By quarantining, you will greatly reduce the risk of exposing your population to potentially deadly situations.
Do water tests at least on a weekly basis. This will allow you to notice discrepancies in the test results long before your pond starts showing symptoms of stress. This iwill potentially save not only your pond, but your fish as well.
Feeding You Koi
Finally, feeding you Koi can be one of the most pleasing parts of having a perfect Koi pond.
You should check with your local pet store or Koi dealer when it comes to the amount and types of food that you should be feeding your fish. Feeding patterns change with season and temperature.
Koi can be fed treats such as fruit, veggies, bread, and store bought treats.
Koi can literally be trained to eat directly from your hand. This takes time and patience, but will ultimately provide entertainment to you and your visitors.
Are you looking for the latest fads in landscaping? Check out the effects landscape waterfalls in your garden can offer, effects that are hot favorites all over the world. Ancient Japan and China had perfected landscaping with waterfalls a few thousands of years ago; today it is entering the hearts and gardens of the contemporary human being as well.
What Does The Landscape Waterfalls Entail?
There are many factors that you need to check out when you are planning to introduce landscape waterfalls into your garden. What you would need to consider to ensure the best possible results would be:
1. The locations of the landscape waterfalls or water bodies – you need to find such a location that offers protection from sun during the day time as under the direct sunlight the water body would evaporate fast leaving behind the proof of bad planning. It would also be important that the landscape waterfalls are not near any particular shedding trees because this would have the drain constantly clogged damaging system that promotes the circulation of the water.
2. What are the roles of the landscape waterfalls – have you thought why do you need the water bodies in your garden? You might put it in because you were advised to do so by feng shui or vastu shastra masters so it would bring prosperity and goodwill for you and all those around you. If this the proposed role, the waterfall would be installed according to the cardinal points – according to feng shui principles a water body placed in the correct direction would bring extreme happiness and prosperity to its owner.
Another proposed role would be to simply add to the esthetic beauty of the garden. In this case you would need to find such a place which would offer both privacy and scope to be used as a picnic spot by the family members. This is one of the commonest roles for the landscape waterfalls. You could also use the water pool created to enhance the overall visual impact of your garden by adding aquatic plants and even a few exotic fish to it.
3. What is your budget when you choose to introduce into your garden these landscape waterfalls – this is one of the most important factors of all. In case the plan you are having for your garden exceeds your available cash, try to pay for it in easy installments over a fixed period of time.
Alternatively, plan the installation of the landscape waterfalls in phases so you could pay for each step over a given period of time.
Once you decide on the above factors you would be able to create the ultimate natural beauty in your garden that would not only make you extraordinarily proud, but also offer you an exceptional relaxation ambiance.
There is no better way to spruce up a new home, or an old one for that matter, than to landscape with trees. These trees can add so much to your home, in fact they can even add to the value of your home for when it comes time to sell. There are many different kinds of tree for you to use when you are in need of a landscaping tree and the choice is all yours.
Where To Find Landscaping Trees
The best place for you to find out what kind of landscaping tree you should be using is the internet. Online you will be able to find out everything that you need to know about every kind of landscaping tree that there is on the market. Everyone will have a different taste in landscaping tree and that is why it is so important for you to find out what yours actually is. If you do not take a look at all the landscaping trees that are out there, who will you know which one is the right landscaping tree for you?
The kind of landscaping tree that you will choose will have something to do with where it is that you live. Some trees do not do well in certain places and certain climates. You will have to make sure that the landscaping tree that you choose can grow and flourish where you live. There is no point in spending money on a few landscaping trees only to find out that it is going to die in just a couple of months. So ask the seller and do some of your own research to find out just what you should be getting for your yard.
Trees matter to the look of your home. It is with trees that you will be able to give your home a pretty garden feel and lets fact it, trees are much easier to deal with than flowers and other plants. There is practically no maintenance for most trees. It will not be hard for you to find a great landscaping tree that will require very little work.
The Mimosa tree makes for a wonderful landscaping tree because it is so gorgeous and lovely. The foliage on this gorgeous tree is like fern in its delicacy. It will make any home instantly more beautiful with its addition and they are deciduous. This is a perfect landscaping tree for any home including yours.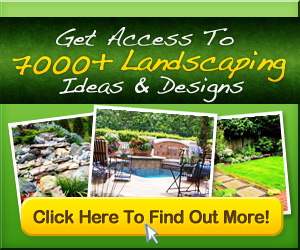 Your backyard landscaping is going to have to be about many different things but the most important one of these if your well being. Most people get into backyard landscaping because they want to change the look and feel of their home, they want to make it a wonderful place where their family can feel safe and comfortable at all times.
Using these
backyard landscaping tips for beginners
is a great way to add some more peace to your life whether you are alone or you have a large family and tons of kids. You will be able to create a sanctuary with your backyard landscaping that you have never had before in your life.
Backyard landscaping does not have to be drastic or hard. You can do your own backyard landscaping or you can hire a contractor to do it all for you. The choice is yours but doing it yourself can be a lot of work, especially if you do not have any experience in this type of thing. There are all kinds of things that you will need to learn about before you start doing your own backyard landscaping.
You will have to take a crash course in landscaping and this course will be jammed packed with all kinds of info that you never even knew was out there. You may be able to save some money on the work if you do your own backyard landscaping but if you screw things up too badly you may end up paying even more to get everything fixed.
If you want to get some backyard landscaping done you should only do it yourself if it is going to be a simple and straightforward job. If you need irrigation things dealt with and planes and elevations leave it to the professionals that do it for a living. These things may be over your head entirely. You need to watch out how you go about your backyard landscaping or you could end up with quite a mess on your hands.
There are a couple of great places for you to learn some more backyard landscaping tips such as the local public library and the internet. You can get many backyard landscaping books out of the library and these will help you to make the best decisions as to your landscaping needs. You can also get many do it yourself tips online. Simple thing is to have your very own landscaping program with 7000 plans.
When you want to be sure that you are able to make the most out of your landscaping, you need to come up with some strategies that will be useful to you. If you are new at landscaping, you owe it to yourself to consider some beginner landscaping ideas that you can put into action. With these points in mind, read this review for Ideas 4 Landscaping and you will be able to take your landscape to another level.
Learn Useful Tips With the Program Offered by ideas4landscaping.com.
What does ideas4landscaping.com offer?
When you visit this website, you will be privy to a number of different landscaping ideas which will be useful to you. This is an excellent website that is packed with tips and words of advice that you need in order to begin taking advantage of your landscaping. This is a digital product, so you will be able to begin using it right away after placing your order and having your payment go through. With more than 7000 landscaping ideas, you can't go wrong with this product.
Thoughts On the Product
All in all, I would say that this product is incredibly useful for anyone seeking landscaping ideas. Your landscape is very important, since curb appeal is a large determining factor when it comes to real estate purchases. This program is honestly the most complete landscaping idea catalog that you will find. This is why it has been advertised on television shows and why is known as an excellent place to turn for breathtaking landscaping designs.
What others are saying about ideas4landscaping.com
As I browse the web, I see that a number of people have written reviews for ideas4landscaping.com. people, for the most part, have nothing but positive things to say about this product. The main thing they seem to enjoy is the facts that there is a virtually unlimited number of options they can choose between. Because there are so many landscaping ideas to try out, they noticed that they never get bored and are continuously able to enhance their landscaping skills. Having access to this many landscaping ideas gives people access to a strong foundation when it comes to learning about how to conduct a landscaping project.
Pros and Cons
There are a number of things you should understand about this product and we can start with some pros and cons:
Pros
– This product has 7,250 ideas for quality landscaping designs
– Each landscaping design or idea is expressed in great detail with instructions and high quality pictures and videos to let you know exactly how to get it done
– The advice given provides you the opportunity to learn at your own pace, from experts who understand landscaping to the fullest
– It gives you the opportunity to handle a number of products and fixtures, to include backyard lawn care, high quality wooden decks, hedges, gazebos and backyard lakes
Cons
– Some people might not like the fact that all of the modules are online
Weighing the pros and cons shows that there is a lot that can be done to a property. With this in mind, no one is ever going to learn how to be a masterful landscaper all at once. However, this product, even with its cons, is able to turn anyone into a great landscaper through step by step instruction.
Though it has its cons, the product is so packed with information that there's no way you won't come away with quality information that can tell you from a completely green landscaper to a knowledgeable landscaper with a green thumb.
Having a few of these tricks up your sleeve will make your landscaping your hobby, to the point that you are no longer intimidated by your property, but instead see it as a blank canvass. These beginner landscaping ideas will add so much value to your life, which is why people enjoy this product to the fullest and continuously get a lot out of it.
As you can tell based on the information above, ideas4landscaping.com has everything that you need to get started on your landscaping. There are a lot of people who have used this program to get the ball rolling on their landscape projects, and you can do the same for your home also. If you're a beginner, place a visit to their website in order to put some great landscaping ideas for beginners into action.
Buy The Program
Now that you see what this product can do for you, placing an order is a very simple process. You can follow this link to begin taking advantage of more than 7,000 different landscape ideas today.