It's no secret that greenhouse gases are affecting the climate and that high rates of fossil fuel consumption are quickly depleting these non-renewable resources. Without a shift in how we produce energy, we will soon be facing an energy crisis of enormous proportions. What makes green energy so great is the abundant supplies – such as wind, water, and sunlight – can be used to produce energy that is clean and efficient.
Until changes are made on a global scale, it is up to individuals, or small communities, to change their primary sources of energy one at a time. With the many different sources of green, renewable energy available, you are in a position to make changes that will benefit the planet. Let's look at some of the reasons why green energy is the best energy source.
The Details
It's Clean. Green energy doesn't cause the release of carbon dioxide into the atmosphere. It also doesn't cause harm to the environment like fossil fuels can, such as in the case of an oil spill.
It's Renewable. There are a limited number of fossil fuels on the planet, and supplies of coal, gas, and oil are diminishing, which means that they will eventually run out. Green sources of energy renew themselves, so they will always be available.
It's Safe. Green energy is safe for those who build and maintain the energy source and who consume it. This is not the case for other sources of energy, including nuclear power and fossil fuels.
It's Widely Available. Sources of green energy are available worldwide and at high levels, which eliminates costs associated with transmitting the sources of energy to distant locations.
It's Cheap. Sun, water and wind energy cost nothing in terms of raw materials.
It Reduces Global Conflict. When one country has a fossil fuel that others don't have, conflicts arise. Those without have to try to negotiate deals with those who do have the raw materials. Renewable energy sources are unlimited, and everyone has access to a natural source.
It's Independent. Once you have an established system for producing energy from a renewable source, you are not dependent on a company to provide you with energy.
It's Economically Certain. The costs associated with fossil fuels are volatile. Costs associated with green energy are minimal, which keeps the budget steady.
It's Eco-Friendly. With green energy, like turbines that generate energy from tides, the fragile ecosystems of the oceans aren't negatively affected.
It Supports Communities. Green energy is not limited to individual households. Entire communities can be run from solar power.
It Taps Natural Resources. With a little more than 70% of the planet covered by water, it makes sense to use it as a source of energy, such as with hydroelectricity.
The Bottom Line
Green energy is the better energy source because it offers numerous benefits for you and for the environment. It is renewable, and once you are set up your system, you have a constant source of energy that will not be depleted and is not subject to interruption. What makes green energy so great is it is also cost effective, and supply and demand do not affect pricing. With sources of clean, renewable energy, the ecosystems of the planet are not being destroyed, and limited resources are not being used up. With green energy, you and the rest of the planet benefit, so you can consume energy guilt-free.
Solar energy is one of the largest growing industries, counting the building of solar energy plants, purchase of solar panels for use in homes, and smaller solar devices that are used to charge devices. Adopting the use of solar energy can be done on a small scale, such as using it to help heat your home, or on a larger scale, by switching your power solely to solar energy. There are many uses for solar energy so you can start with just one or go for them all.
13 Uses for Solar Energy
Details
Solar energy can be used to power fans throughout your home; you'll save on cooling costs because you won't need to run the air conditioner as much, and the solar energy is totally free.
Keep your pool warm. So that your pool will be ready on the first warm day, use a solar blanket to cover the water, and leave the cover on when the pool is not in use so the water stays warm.
Heat your pool water. Install solar panels on your roof to heat the water for your pool. A pump can be used to circulate the warmed water into your pool.
Heat your hot water. Get rid of your inefficient electric or gas water heater, and replace it with a solar heating system. A generator or battery is used to store energy so that you'll still have hot water even when the sun is not out.
Heat a sun room. With two or three all-glass walls and solar panels on one room, you eliminate the need for any external heat. The addition of plants and ornamental rocks or stones will help by storing the warmth of the sun.
Hot water heating for your house. Using solar energy that works through water baseboard heating, you can provide heat for your home. The water is warmed using solar tubes and then circulated through the baseboards using a solar-powered pump with a battery backup.
Heat pump. Rather than using oil or gas for heat, you can use solar power to provide energy for a heat pump that will circulate warm air throughout your home.
Power your home. Using solar panels and a system for converting the sun's energy into electricity, you can provide power for your home. You can use a battery or generator backup.
Cooking. With a few supplies and some ingenuity, you can design a solar-powered oven and stove top that you can use to cook with on sunny days.
Charging batteries. A solar energy device can be used to charge DC batteries, and those batteries can be used to power any number of appliances in your home.
Charge cell phones. Sunlight is converted into energy and stored in a battery in devices designed to charge cell phones; charging takes a while, but you can charge your phone for free every day because you are not using electricity supplied by a power grid.
Charge laptops and tablets. Similar to the cell phone chargers but larger, charging stations use solar power to generate electricity and recharge the batteries on your laptop, tablet, etc.
Security lighting. Solar-powered lights can be set up around the perimeters of your home or your yard to provide light at night and keep areas of your home more secure.
The Bottom Line
Solar energy and wind already has many uses, and more are being created each year. While many locales do not yet offer solar power, the power grid in some communities is often supplemented by solar energy, and you have the option of installing your own solar source to suit a number of purposes. Whether used to provide lighting outside your home at night or to heat your hot water, solar energy is clean and efficient, and it reduces your utility costs.
There is no better way to spruce up a new home, or an old one for that matter, than to landscape with trees. These trees can add so much to your home, in fact they can even add to the value of your home for when it comes time to sell. There are many different kinds of tree for you to use when you are in need of a landscaping tree and the choice is all yours.
Where To Find Landscaping Trees
The best place for you to find out what kind of landscaping tree you should be using is the internet. Online you will be able to find out everything that you need to know about every kind of landscaping tree that there is on the market. Everyone will have a different taste in landscaping tree and that is why it is so important for you to find out what yours actually is. If you do not take a look at all the landscaping trees that are out there, who will you know which one is the right landscaping tree for you?
The kind of landscaping tree that you will choose will have something to do with where it is that you live. Some trees do not do well in certain places and certain climates. You will have to make sure that the landscaping tree that you choose can grow and flourish where you live. There is no point in spending money on a few landscaping trees only to find out that it is going to die in just a couple of months. So ask the seller and do some of your own research to find out just what you should be getting for your yard.
Trees matter to the look of your home. It is with trees that you will be able to give your home a pretty garden feel and lets fact it, trees are much easier to deal with than flowers and other plants. There is practically no maintenance for most trees. It will not be hard for you to find a great landscaping tree that will require very little work.
The Mimosa tree makes for a wonderful landscaping tree because it is so gorgeous and lovely. The foliage on this gorgeous tree is like fern in its delicacy. It will make any home instantly more beautiful with its addition and they are deciduous. This is a perfect landscaping tree for any home including yours.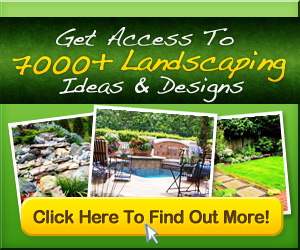 Your backyard landscaping is going to have to be about many different things but the most important one of these if your well being. Most people get into backyard landscaping because they want to change the look and feel of their home, they want to make it a wonderful place where their family can feel safe and comfortable at all times.
Using these
backyard landscaping tips for beginners
is a great way to add some more peace to your life whether you are alone or you have a large family and tons of kids. You will be able to create a sanctuary with your backyard landscaping that you have never had before in your life.
Backyard landscaping does not have to be drastic or hard. You can do your own backyard landscaping or you can hire a contractor to do it all for you. The choice is yours but doing it yourself can be a lot of work, especially if you do not have any experience in this type of thing. There are all kinds of things that you will need to learn about before you start doing your own backyard landscaping.
You will have to take a crash course in landscaping and this course will be jammed packed with all kinds of info that you never even knew was out there. You may be able to save some money on the work if you do your own backyard landscaping but if you screw things up too badly you may end up paying even more to get everything fixed.
If you want to get some backyard landscaping done you should only do it yourself if it is going to be a simple and straightforward job. If you need irrigation things dealt with and planes and elevations leave it to the professionals that do it for a living. These things may be over your head entirely. You need to watch out how you go about your backyard landscaping or you could end up with quite a mess on your hands.
There are a couple of great places for you to learn some more backyard landscaping tips such as the local public library and the internet. You can get many backyard landscaping books out of the library and these will help you to make the best decisions as to your landscaping needs. You can also get many do it yourself tips online. Simple thing is to have your very own landscaping program with 7000 plans.
When you want to be sure that you are able to make the most out of your landscaping, you need to come up with some strategies that will be useful to you. If you are new at landscaping, you owe it to yourself to consider some beginner landscaping ideas that you can put into action. With these points in mind, read this review for Ideas 4 Landscaping and you will be able to take your landscape to another level.
Learn Useful Tips With the Program Offered by ideas4landscaping.com.
What does ideas4landscaping.com offer?
When you visit this website, you will be privy to a number of different landscaping ideas which will be useful to you. This is an excellent website that is packed with tips and words of advice that you need in order to begin taking advantage of your landscaping. This is a digital product, so you will be able to begin using it right away after placing your order and having your payment go through. With more than 7000 landscaping ideas, you can't go wrong with this product.
Thoughts On the Product
All in all, I would say that this product is incredibly useful for anyone seeking landscaping ideas. Your landscape is very important, since curb appeal is a large determining factor when it comes to real estate purchases. This program is honestly the most complete landscaping idea catalog that you will find. This is why it has been advertised on television shows and why is known as an excellent place to turn for breathtaking landscaping designs.
What others are saying about ideas4landscaping.com
As I browse the web, I see that a number of people have written reviews for ideas4landscaping.com. people, for the most part, have nothing but positive things to say about this product. The main thing they seem to enjoy is the facts that there is a virtually unlimited number of options they can choose between. Because there are so many landscaping ideas to try out, they noticed that they never get bored and are continuously able to enhance their landscaping skills. Having access to this many landscaping ideas gives people access to a strong foundation when it comes to learning about how to conduct a landscaping project.
Pros and Cons
There are a number of things you should understand about this product and we can start with some pros and cons:
Pros
– This product has 7,250 ideas for quality landscaping designs
– Each landscaping design or idea is expressed in great detail with instructions and high quality pictures and videos to let you know exactly how to get it done
– The advice given provides you the opportunity to learn at your own pace, from experts who understand landscaping to the fullest
– It gives you the opportunity to handle a number of products and fixtures, to include backyard lawn care, high quality wooden decks, hedges, gazebos and backyard lakes
Cons
– Some people might not like the fact that all of the modules are online
Weighing the pros and cons shows that there is a lot that can be done to a property. With this in mind, no one is ever going to learn how to be a masterful landscaper all at once. However, this product, even with its cons, is able to turn anyone into a great landscaper through step by step instruction.
Though it has its cons, the product is so packed with information that there's no way you won't come away with quality information that can tell you from a completely green landscaper to a knowledgeable landscaper with a green thumb.
Having a few of these tricks up your sleeve will make your landscaping your hobby, to the point that you are no longer intimidated by your property, but instead see it as a blank canvass. These beginner landscaping ideas will add so much value to your life, which is why people enjoy this product to the fullest and continuously get a lot out of it.
As you can tell based on the information above, ideas4landscaping.com has everything that you need to get started on your landscaping. There are a lot of people who have used this program to get the ball rolling on their landscape projects, and you can do the same for your home also. If you're a beginner, place a visit to their website in order to put some great landscaping ideas for beginners into action.
Buy The Program
Now that you see what this product can do for you, placing an order is a very simple process. You can follow this link to begin taking advantage of more than 7,000 different landscape ideas today.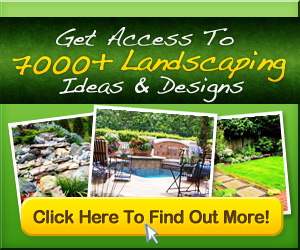 A beautiful yard is something you can enjoy on a daily basis, and it's also something that can significantly increase your home's curb appeal. Some people think that quality landscaping comes at a high price, but that isn't always the case. There are a lot of cheap easy landscaping ideas you can try in your yard.
How You Can Make Your Garden Look Great
For example, you could easily install rigid metal edging around your flowerbed. It's a simple change that can have a tremendous impact on the appearance of your yard. Edging is extremely inexpensive, and it'll only take a weekend to install.
Simply buy some steel, fiberglass, or aluminum edging. Use chalk to mark on the grass where you want to edging to go. Then, use a lawn edger to cut away the extra sod. Place your edging, and pound it in with a hammer. Cut off the extra edging with a saw.
You could also try adding a beautiful garden arbor to your front or back yard. Although arbors are very expensive if you buy them brand new, a kit can easily be purchased at a low price. These kits are very easy to put together; all you need is a few simple tools.
Another great idea is to add window awnings to your house. These can greatly improve your home's appearance, and they're not at all difficult to install. You can buy simple kits at your local landscaping supply store for an affordable price.
In order to install your awning, you'll just need a few simple tools, like a tape measure, a drill, and an adjustable wrench. If you have a brick home, you'll want to ensure that you have a hammer drill so that you can place holes in the brick.
Drill in your holes and install the awning according to the instructions. Once it's done, be sure to fill the holes you make with a sealant so that you don't cause any insulation issues. Your finished awning will look great, and may even cut down your energy costs.
Rock gardens are extremely easy to put together, and can make your yard look like something you'd see in a magazine. You can build a beautiful rock garden even if you have a limited amount of space. Just take measurements and make sure you use the space you have efficiently.
Start by placing a round of rocks around a raised bed. Once you have a circle of stones, fill it with soil. Add a few more rocks within the circle, then add a little more soil. After that, you can start choosing your plants.
Take plants that will be able to thrive around rocks, and place them in between the rocks that you've placed. Add more rocks and dirt as you need to until you're satisfied with your garden's appearance. When it comes to cheap easy landscaping ideas, it doesn't get much better than a rock garden.
You can add a lot of texture and dimension to your yard by adding in some unconventional planters. Just about anything can be a planter if it has the right shape. An abandoned piece of metal pipe could easily be cleaned up and turned into the centerpiece of your yard.
If you have some extra space in your yard, you may want to try creating a sand bed. Clear out a corner and fill it with sharp sand or builder's sand; these are sands that plants can thrive in. Add in some flowers, and add a hammock to complete the look.
If you don't have a lot of extra space, you should add flower boxes wherever you can. These simple boxes can add a lot of color to a small and cramped space. You could install a flower box along your window, on a bench, or anywhere you have a little bit of extra room.
If your yard has poor quality soil, you may want to think about making a raised flower bed. This way, you can change the soil to better fit your plant's needs. Start by choosing some stone or brick that can serve as the border of the bed. Place them carefully and seal them together so that no dirt will escape.
Then, fill the bed with the soil of your choosing. Make sure you choose something that will work well with the type of plants you want to use. Fill your raised bed with flowers, and you're all set! Your garden will be more attractive and more efficient.
You can still have an amazing yard on a budget. There are all kinds of cheap easy landscaping ideas out there. You don't need to be limited by how much money you have in your bank account. Get creative, and get ready to put in a little bit of hard work. Using the program below will supply you with all the affordable landscaping ideas you will ever need.